Commit to spinning 200 miles in January and help us raise money for St. Jude's Children's Research Hospital!
Join The Core Connection Team and let's see how much we can raise. Bonus…think of all the calories you will burn!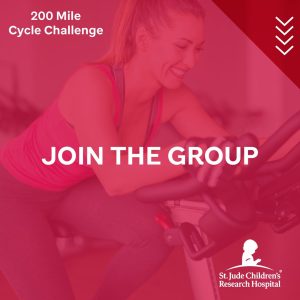 Here's how it works:
*You must be on Facebook.
*Message Lisa Hodge on Facebook (friend request her if you are not friends yet) and she will invite you to the team.
*Each participant will create a Facebook fundraiser in the hopes of raising $200 (if you don't raise $200 that's ok!)
*Once you commit you will publish the fundraiser on Facebook where friends and family can donate to the cause.
*After every class/ride you will log your miles in Facebook
*You can earn miles in the studio or at home
Email lisa@thecoreconnection.com with any questions.