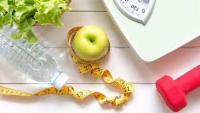 Weight Loss – The Right Way
The holidays are over and it is time to focus on YOU. Join us for our 8 week nutrition and weight loss program. In addition to losing weight you will cleanse your body, reset your digestion, improve your sleep, and increase energy. This program is not about a quick fix. It is about learning what you need to achieve success and maintain it. Learn and implement proper nutrition and meal planning and embrace a new lifestyle.
 This program does not include fitness classes but we encourage you to make exercise a priority to help your success. The Core Connection offers a wide range of classes for all fitness levels. Whether it's yoga, Pilates, strength or spin, all forms of exercise enhance metabolism and detoxification.
 Our 8 week program includes:
A weekly Zoom class which will be available on video if you cannot attend the scheduled time

A private Facebook group for daily inspiration, support and accountability

Meal planning guide

Delicious and easy to make recipes
The 8 week program begins on Wednesday, January 12th at 7PM. Prior to our first meeting you will receive information to help you prep your pantry. Deadline to sign up is Sunday, January 9th at 4pm.
Cost of the program is $349.
20% discount for Core monthly members. Email lisa@thecoreconneciton.com to register with the discount.
About Kate:
This program will be led by Kate Kehoe, Certified Integrative Health Coach and Clinical Assistant at Northborough Chiropractic. In addition to a health coach, Kate is a classically trained and certified chef. She has a love for health and nutrition and has a passion for helping and encouraging others throughout their own health journey. We are thrilled to be partnering with Dr. Karen Moriarty, owner of Northborough Chiropractic, to bring you this wonderful program.