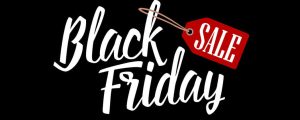 We will be celebrating Black Friday all weekend long! Our sale is taking place online. Simply use the code below to get the discount. The code can be used Friday, November 26th through Sunday, November 28th. No limit on purchases. This is our way of thanking you for your continued support of our studio!
10% off Group Fitness Class Punch Cards
10% off Punch Cards for Group Fitness Classes (5, 10, 20). Use code BF2021
BUY NOW
10% off Reformer Class Packs
10% off Punch Cards for Reformer Classes (10, 20, 30). Use code BF2021
BUY NOW
Monthly Member Special
Have you considered a monthly membership to the studio? Now is the time to join! Pay $297 for your first 3 months. That's only $99 a month for the first three months. Get unlimited in studio and virtual classes. You also get exclusive access to our video library with over 800 videos that grows every day. No matter where you are you can always have your favorite Core Connection instructors with you. Other perks include bring a guest each month for free and discounts on workshop, Intro to Reformer Series and merchandise. Email lisa@thecoreconnection.com to take advantage of this special offer!
*Our monthly membership is no contract. Cancel with 30 days notice at any time. After the first 3 months you will be charged $129 a month. With this promo you need to commit to a minimum of 6 months.