Private Personal Training
If you have specific fitness goals, we encourage you to consider our Private Personal Training.  This one-on-one program allows us to focus specifically on YOUR goals so that we can help you to be the best that you can be. In your first session, we will discuss goal setting, complete an assessment, and implement a workout. Based on your objectives and baseline assessment, we will design your program to include accountability and progression to keep you working smarter and achieve your goals as the sessions continue. Click here to book
| Item | Price |
| --- | --- |
| Private Assessment (75 min.) | $125 |
| Private Appointment Single (55 min.) | $95 |
| Private Appointment 10 pack | $825 |
| Private Appointment 5 Pack | $450 |
| Private Appointment Duet | $55 |
| Private Appointment Duet 10 Pack | $425 |
| Private Appointment Duet 5 Pack | $250 |
| In Home Personal Training | $110 |
| In Home 10 Pack with Rita | $1000 |
| In Home 10 Pack | $950 |
| In Home 5 Pack | $500 |
Fitness Coaching – Get to the Core!
Want advice about your fitness goals before jumping into classes or personal training at the CORE? We can help you begin a wellness program or take your fitness to the next level.  At CORE, we don't sugar coat anything. We tell it like it is and find out what's holding you back from achieving your goals.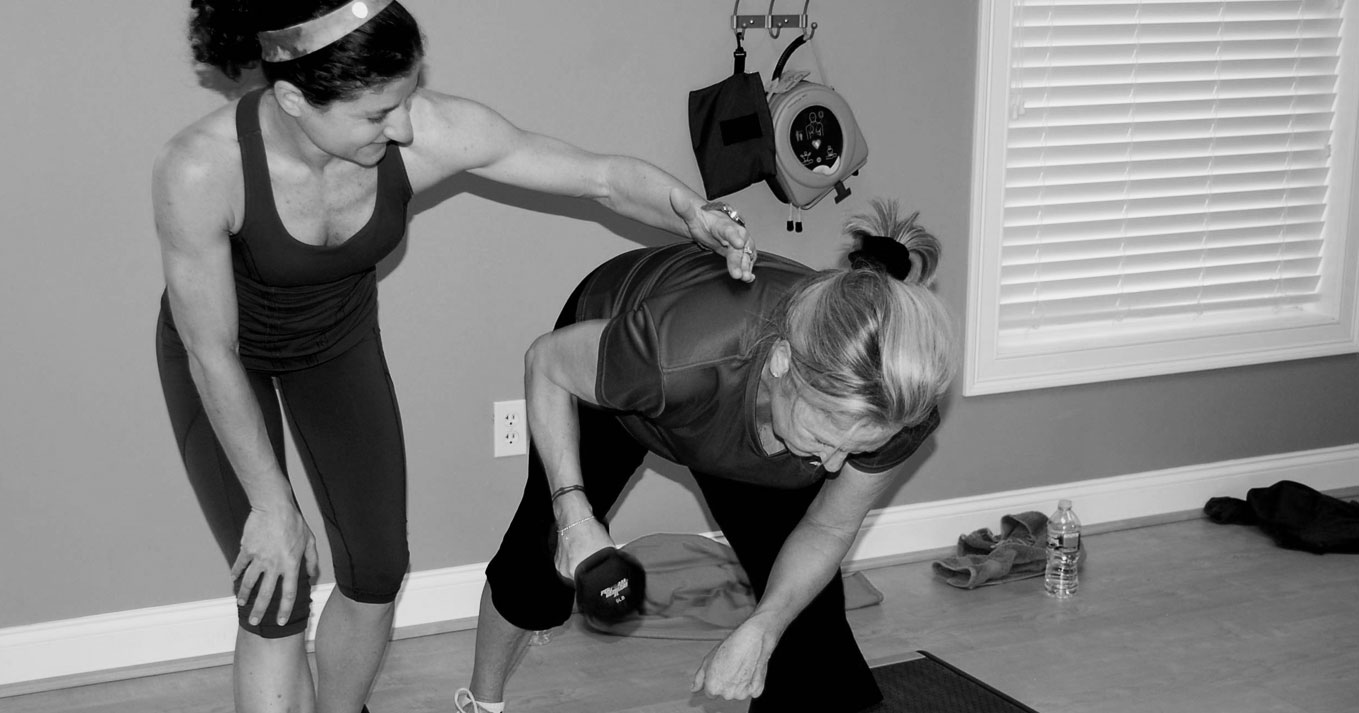 Healthy You Consult (45 Minutes $85) Do you sometimes feel like you are on a hamster wheel just doing the same things week in and week out? Do you have questions about which classes are the right mix for you? During this session, we will learn about you and your goals. From there we will determine which classes will best meet your needs. This consultation will give you the answers you need to access the right classes at The Core Connection to meet YOUR fitness goals. This 45 minute session does not include a workout and is for clients with no current pain or body issues.
Personalized Fitness Consult (75 Minutes $125) Got issues? Join the club! We hear from so many people that they can no longer exercise the way they used to because they've developed pain, sustained an injury, or are simply dealing with plateaus. Maybe it's time for a change as you listen to your body's cues. Work with Rita one on one to evaluate how to address your specific issues. This consultation will address the limitations that you may be dealing with which are curtailing your ability to achieve your goals. This 75 minute session does not include a workout, rather movements, postural and alignment assessments in order to assess and prescribe a plan for you to get stronger and move forward in a class or private sessions based on our findings.
Private Pilates Reformer
Our innovative Pilates machines provide a full body workout that allows you to feel muscles you never knew you had! This is achieved using spring tension and pulleys to work arms and legs while focusing on alignment and core stability to create a strong and flexible body. Our instructors are STOTT PILATES® Certified with hundreds of hours of training to achieve a high level of expertise in educating people to improve strength and function without the worry of getting injured in the process.  The V2 Max® Reformer adds the tower allowing for versatility and sport specific function. The multiple positions of the pulleys allow us to train for functional movement creating strength for every day activities. Exercises are performed lying down, seated, kneeling and standing and are sure to give you a full body intense workout. Stability Chairs are also onsite to add an entirely new challenge to the workout. Same pricing as Private Personal Training listed above.
Private Restorative Exercise/Alignment
Do you believe that aches and pains are part of growing older or that you have no control over your body because of genetics?
Relieve pain, return your body to natural functioning, and ward off disease without drugs or surgery by restoring your body's natural alignment. If you are unable to attend our 4 week introductory session, we recommend that you begin with a Private Intro session with our Restorative Exercise Specialist. This gives you, the client, the personal, individual attention needed to address your specific alignment issues, answer all of your questions, and ensure you get the most out of your session. Once you have completed your first private session, you are welcome to attend any of the regular Basic Skills weekly classes on our schedule. You may also choose to continue working privately with a Specialist on your Individual Alignment Program.
Private Yoga
Improve strength, conditioning, flexibility and focus with a certified yoga instructor. A private
 session allows you to deepen your practice by focusing on your specific goals and needs. You can begin a new practice, take your current practice to the next level, or spend time working on a specific goal or concern. Private sessions are entirely adaptive, supportive and personal. Any body with any degree of mobility can find healing, restoration and the preventative benefits of a yoga practice. The added benefits of private instruction include:
Hands on help with poses and alignment
Mastery of a challenging pose
Learning at your own pace
Addressing specific training or injury recovery needs
Private yoga sessions can also be arranged for prenatal clients as well as for duets, trios, etc.
In Home Personal Training
Have you ever wanted to work out with a personal trainer in the convenience of your home or office?  The Core Connection's certified trainers Chris Keyes and Monica Slingluff are now offering mobile personal training in Northborough and surrounding towns.